JOIN OUR AWESOME ONLINE COMMUNITY
Ditch the fads and start smashing your health goals, 365 days a year.
Fitter 365 Membership
Do The Basics Brilliantly Well
With our awesome combination of effective training plans, daily movement, sustainable nutrition advice and science-based education accessible anytime, anywhere.
Food
600+ recipes plus meal plan inspiration all designed to be easy, delicious and bring out the best in your body.
Exercise
Whatever your ability level or schedule our exercise guidance will help you hit your goal.
Mindset
Motivation, confidence, knowledge and a healthy body image, all the resources you need to be strong in both mind and body.
---
Join a Community of Like-minded Fitties!
Friendships, banter, genuine support, accountability and meet ups with a great group of like minded fitties. It's a lifestyle!
---
What's Included
Whether you like watching videos, reading e-books or browsing our database of recipes, we have a massive range of nutrition, exercise and education resources ready and waiting for you.
Delicious recipes all week!
Recipes and Meal Plans
Our meal plans provide inspiration to help you with your individual health goals and lifestyle needs, including vegetarian, digestive support and hormone balancing menu's.
Workouts to Suit All Abilities
Training Plans
Whether you're a complete beginner or a seasoned gym-goer we've got stacks of training plans to suit your ability level, personal preferences and goals.
The motivation & support to succeed
Real Time Workouts
Join our live workouts and train along side us with kettlebells, yoga, HIIT, dumbbell and bodyweight training suitable for all levels.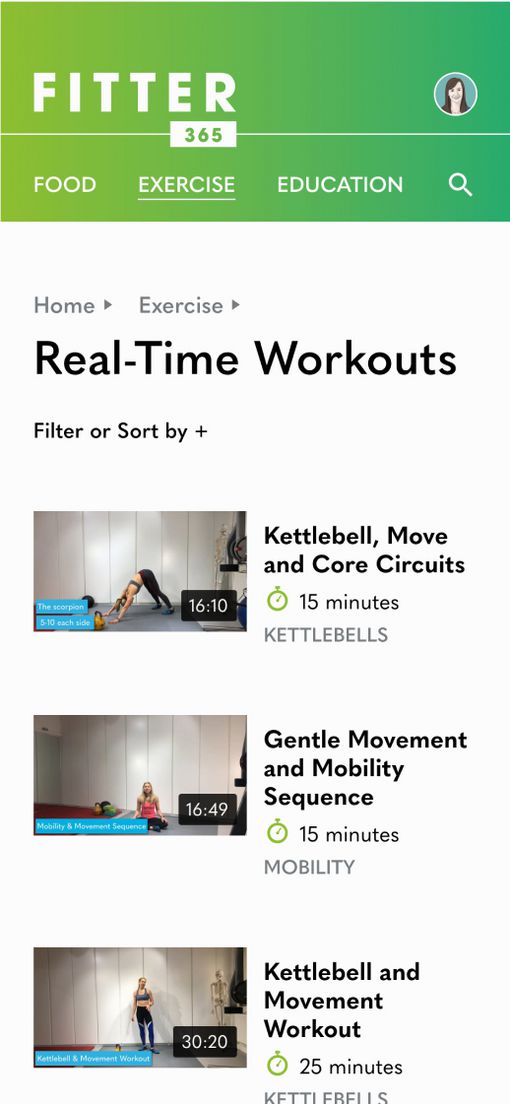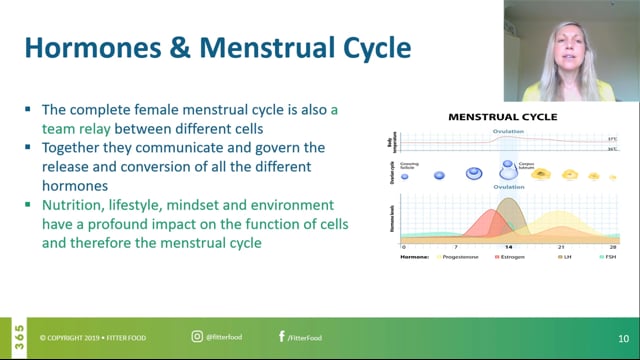 Building Your Knowledge
Educational Videos & Courses
Our education videos and E-courses ensure you develop a greater understanding of health and feel confident about making decisions based on what works for YOU.
Learn how to personalise your nutrition, training and lifestyle with information on hormones, mood health, digestion, injuries, plus pre/post natal support and much, much more.
Tailor Your Account
Personalised Preferences
Your Fitter Me profile allows you to carefully monitor your personal health journey and save a record of your favourite content. Keeping a monthly track of your physical and mental results as well as your training achievements will keep you motivated and moving forward.
Calculate your calorie & protein requirements
Chose food, excercise & learning preferences
Save photos & measurements
Track your fitness & performance with a training log
---
Legendary Support and Community
Exclusive Facebook Group
The Fitter 365 team and members are on hand daily to answer questions and ensure you have the support you need to keep achieving your goals and feeling awesome in the process.
Start your health journey today!
600+ easy to make, delicious recipes
Structured training plans for home and gym
Educational E-courses for essential health learning
Time saving meal plans for plenty of kitchen inspiration
Real time workouts suitable for all ability levels
Personalised preferences tailored to your individual needs
The support, accountability and motivation to succeed
You can cancel any time